News
The Project Stick is coming...
Tuesday, 25 October 2016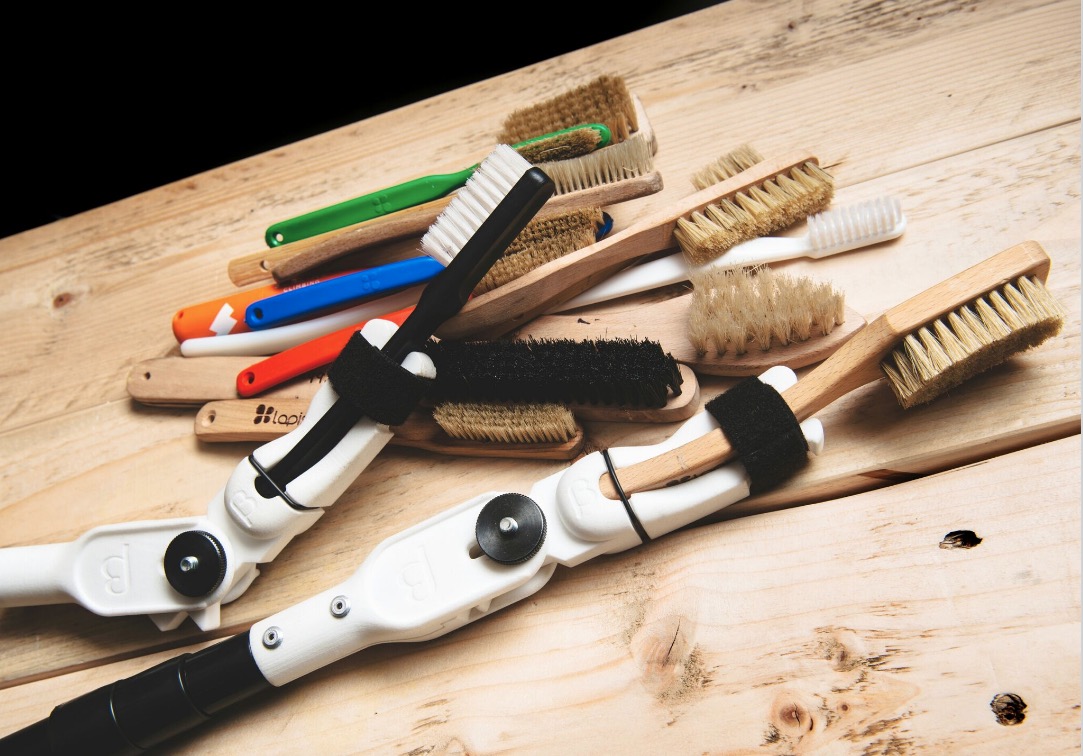 An adjustable, interchangeable, and lockable articulated brush for cleaning out of reach holds.
Made in Sheffield, the Project Brush Stick is designed to be the perfect all-rounder, featuring an articulated head, extendable shaft, and a modular head that is compatible with a wide variety of brushes.
Available as of November 2016, the Project Brush Stick comes with a Lapis Uber Brush as a part of the package. This, alongside the Standard Beta Stick Extendable Pole on which it is mounted, comes in at 510g, extending up to 2.5m, and available in shops for £39.
(The Project Brush has been designed to take all Beta Climbing Designs distributed Lapis and Sublime brush units)